Wildlife of the Gulf of Mexico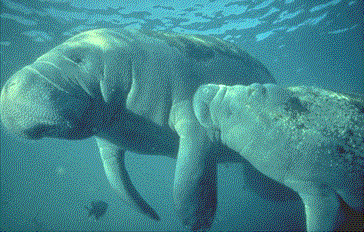 Photo Courtesy of Marco Island Chamber of Commerce
The Gulf of Mexico and Caribbean contain some of the most spectacular wildlife in the world including the rare and charming manatee, playful bottlenose dolphins, rare migrating whooping cranes, American crocodile and alligator, roseate spoonbills, sea turtles, whale sharks, just to name a few. Right in our own backyard, we have a glorious myriad of bird species that grace our warm, blue skies with variations throughout the changing seasons as they migrate through our area, often stopping to rear their young. Always under construction, this section of the GASP! web page is to inform of the different species, their habitats, the nature around them, and to provide information on how we can all help to see that these animals will be around for the enjoyment of future generations.
---
Wildife Resources

---
Organizations And What You Can Do To Help
Other Environmental Related Links
ENN ONLINE - Environmental News Network Online - Environmental news webzine.

Back to GASP's home page